Syndicated from source by Andrew & Co Graphics & Wallpaper, Hooper, Utah
Today we're going to show you the best in-store signage ideas to give you inspiration for your own business.
We've been in the custom sign industry in Ontario for over 10 years and we'd love to share our expertise with you.
In this post we'll show you a selection of in-store signage ideas ranging from traditional to contemporary to downright off-the-wall! So let's get going.
In-Store Signage Ideas
1. Elevator Signage
Here's a great in-store signage idea from AGC Signs that makes clever use of the unused space on your elevator doors. How many times have you stood waiting for an elevator to come, staring at a blank metal door?
This is the perfect spot for signage as you have a captive audience who is looking for something to do while they wait, so let them read about your product.
2. Rustic DIY Hanger Sign
Here is a cool and unexpected idea for a sign from Homeroad. This hand-painted "Open" sign is a great idea and its rustic appearance really matches the theme of the antique store that it's used in.
You can even get the instructions on how to make your own from Homeroad.
3. Classic Letters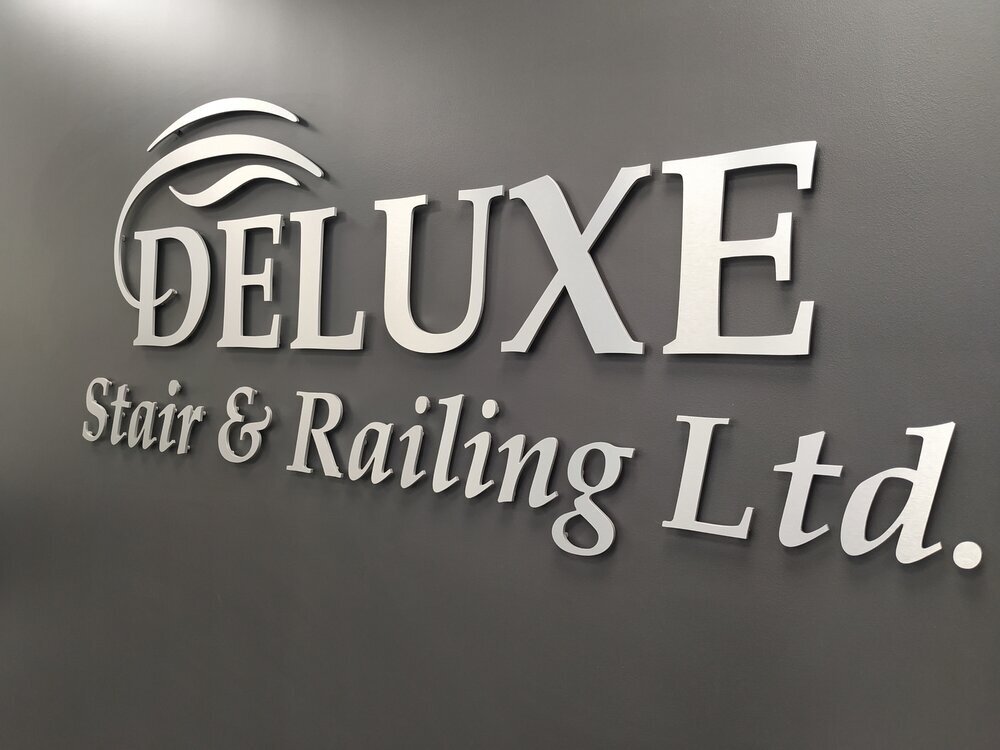 If you want classic in-store signage ideas, consider installing individual 3-D lettering on your walls. This beautiful example from AGC Signs is perfect if you want to project a professional appearance for your business.
You can't go wrong with this matte metal lettering against a dark background.
4. Kate Spade Creativity
Here's one of the most off-the-wall in-store signage ideas I've seen. It was discovered by Made By Girl on a visit to a Kate Spade store in New York City.
The multi-coloured neon letters that spell out greetings are truly memorable and will definitely get your customers' attention.
5. Go Digital
If you are looking for high-tech in-store signage ideas, here's an interesting one from DailyDOOH. They highlight the FCBotiga Megastore that uses digital displays that allow their customers to choose their favourite soccer jersey and customize it with their own name or text.
The digital sign shows them what their shirt will look like and then steps them through the ordering process.
6. Magnificent Murals
Murals are a great way to not only catch your customers' attention but also to add colour and style to your interior walls.
This eye-catching mural from AGC Signs definitely helps to brighten up the front corner of this store. The best thing about murals is that you can update them on a regular basis to keep your store fresh.
7. Living Sign
Here's a unique in-store signage idea from Retail Design Blog. Your logo mounted in front of a 10-foot high living wall. This sign can be found at the Danner Lifestyle Concept Store, in downtown Portland, Oregon.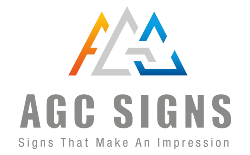 Need In-Store Signage Ideas? Contact AGC Signs
You can trust AGC for the best in-store signage ideas. As a full-service signage company, we will be with you every step along the way in the signage process, including designing, manufacturing, and installing it when it is complete.
All of our signs are manufactured in-house with the best materials and the highest skill level to make sure that you receive superior signage that exceeds industry standards.
Don't stop with just interior signs though, you can also trust AGC Signs to manufacture and install any type of signage you require. Here are some of the other great signage options that we offer:
Monument Signs
Storefront Signs
Backlit Signs
Development Signs
Wayfinding Signs
Pylon Signs
Vehicle Graphics
Construction Hoardings
Murals & Prints
Custom Banners
Awnings
Custom Signs
Plexiglass Barriers
Contact AGC today for a free quote on all of your signage needs.