Syndicated from source by Andrew & Co Graphics & Wallpaper, Hooper, Utah
What sets the top signage companies apart from the rest? Find out in today's post.
We've been in the custom sign business for over 10 years in Ontario and we'd love to share our expertise and experience with you.
We'll take a look at the key points that you should look for when choosing which signage company to work with for your business. So let's get started.
Signage Companies - What the Top Ones Have in Common
Experience
Top signage companies will have extensive experience making and installing high quality signs. Check out how many years they have been in business and how extensive their experience is.
You'll also want to make sure that they have experience making the particular type of sign that you require. The best signage companies will also be so well-trained that they will be able to do custom signs if you are looking for something unique.
Even the highest quality signs will need servicing from time to time so it's a good idea to work with a company that will be in business for a long time. Ask how long the company has been in business and avoid working with one that has only just begun.
Top signage companies can make any type of sign your need
Locally Owned
The best signage companies to work with are usually the ones that are locally owned and operated. Because you will need to have your signage installed at your location, it is important to work with a local signage company that is close to you and can physically come to your business to do the installations.
If anything goes wrong, it's easier to contact a local company than one that is located far away. If you work with a company that isn't local, you or they will have to hire another company, that you don't know, to do the installation. This is not a good idea because they will not be familiar with your wishes.
Working with local signage companies also makes sense because they will know the regulations regarding signage in your particular area. Double check that their office is actually located within their stated service area and that the physical location of the business is the same as the address stated on their website.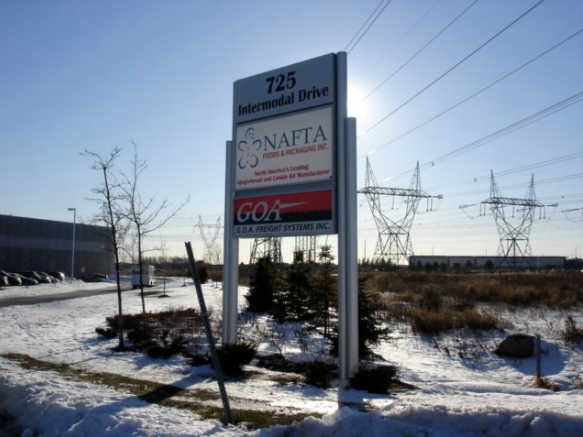 It's better to use locally owned signage companies
Full-Service
Many sign companies merely design a sign for you and then they have it made and installed by someone else. The top signage companies will offer all the services you require for your signs, these include:
Working with a full-service signage company means that you are working with professionals who know every aspect of the signage industry, not just the design stage.
That means that they will know the best materials to use for your particular situation, the right size you need, and they type of signage that will work best for you. In addition, they will also know how to properly and safely install it and able to keep your sign looking its best for years to come.
A full-service signage company can design, manufacture, install and maintain your signage
Online Presence
Website: The best signage companies will have an up-to-date, easy-to-navigate website that is professionally made and shows past and recent examples of their work. The information on their site should be complete and full of helpful details.
Check to see if they have a way to make an online appointment as well and that there contact information is accurate including their address, phone number and email.
Gallery: The top signage companies will have a photo gallery that accurately showcases the work that they do. When looking for a sign company to work with, make sure that the one that you choose has a wide variety of original and authentic images of the signs that they have manufactured and installed.
Social Media: They will also have a good social media presence using platforms such as Instagram and Facebook. Check that these sites are also regularly updated and that they have a high number of followers.
Top signage companies have a good social media presence
Reviews
The top signage companies will have great online reviews and star ratings. They will also have a large number of reviews, not just one or two. Take a look at the online reviews of the signage companies to see what previous customers think about them. In particular look for comments such as:
Whether they completed the work in the time-frame that they promised?

If they listened to their customers' ideas and answered all of their questions

If the final cost the same as the quoted price or were there hidden or additional fees?

If they would use the company again
Make sure that the reviews are legitimate and come from third party sites such as Google reviews or the Better Business Bureau. Try to determine if the reviews are coming from actual people. Take a look at whether or not the owner replies to the reviews, especially the way they reply to negative reviews.
Check the signage companies' online reviews
AGC Signs: One of the Top Signage Companies in Ontario
If you want to work with one of the top signage companies in Ontario, contact the professionals at AGC Signs. AGC Signs is a full-service sign manufacturing company that can design, manufacture and install any type of custom sign you require.
We are locally owned and operated and have over 10 years of experience in the signage industry in Ontario including the Toronto, Durham, Clarington, Ajax, Pickering, Bowmanville and surrounding areas, so you can trust us to do the job right.
We strive to exceed industry standards by providing our clients with superior signage solutions. All of our technicians are highly skilled and extremely hard-working so we can make the best quality signs for your needs.
We do all of the work ourselves and never subcontract it out. Contact us today for a free quote.