Syndicated from source by Andrew & Co Graphics & Wallpaper, Hooper, Utah
AGC Signs
860 Brock Rd #8,
Pickering, ON L1W 3X3
Phone: 416-427-3727
Fax: 905-239-0224
get noticed with custom signage
Exterior Sign Company Pickering: What We Do
Attract the right attention. Let AGC Signs design and create the perfect sign for your business to build your brand image and get your business noticed! AGC Signs is your full-service, exterior sign company Pickering. Let's look at what AGC offers.
Storefront Signs
Choose AGC Signs for your Custom exterior storefront sign
Storefront signs are generally what comes to mind first when you think of a custom sign for your business or store.
These signs can be used to:
No matter what your need, AGC Signs is here to help. We can create exactly the storefront signage you require.
Every business can benefit from an effective storefront sign. You can trust AGC to design and install the perfect one for your business.
Pylon Signs
With their height, pylon signs Are Seen from afar
Pylon signs stand tall and provide your business with excellent visibility. Being noticed from great distances, your pylon sign can tower above your competitors and be seen by an extensive audience!
Have you ever been driving along the highway searching for a McDonald's at night? It's been hours and you're hungry. You scan the horizon and spot those golden arches. They guide you in without the aid of your GPS or road maps.
Well, Pylon signs are like that. They are perfect if your building cannot be easily seen from the road or if you want it seen along a major highway.
Pylon signs are best for:
Shopping centers

Dealerships

Fast food restaurants

Gas stations

Supermarkets
Monument Signs
Monument signs Make a professional first impression
Monument signs are a great way to beautifully display your business name, address, and other key information at your location's entrance. They work great for:
Factories

Corporate offices

Government buildings

Private clubs

Educational institutions

Resorts

Churches
Whether you want a traditional, solid marble sign or a modern, funky sign, we can help you design one that uniquely portrays your brand. Plus, we make it and install it for you.
Monument signs can have message boards, panels, fitted or etched letters, and even lighting. Bring your ideas to us and we will help make them a reality.
Channel Letters
Channel letters are highly customizable
Another popular choice for signage is Channel letters, 3-dimensional individual letters, numbers, logos or symbols that are usually mounted to your storefront.
Their clean, professional appearance can go a long way in building your brand recognition and transform plain storefronts into something that is modern, sleek, and highly appealing.
As channel letters are highly customizable, our professional design team can help you:
Decide on colours

Select a layout for your channel letters

Pick the lighting for your letters (lit from inside, the front, or backlit)
Channel letters are great for almost any type of business or location!
Illuminated Signs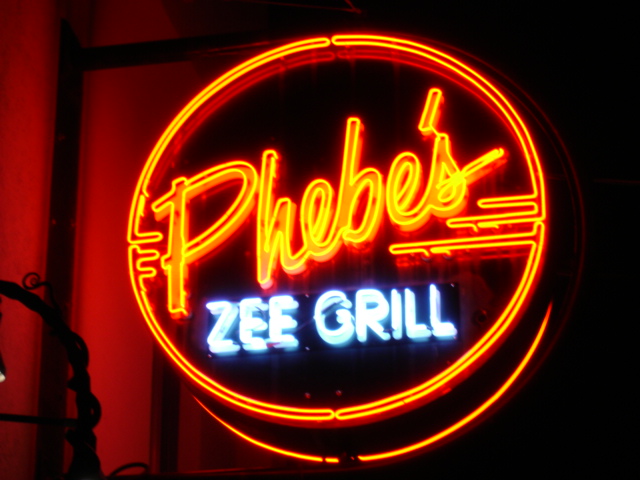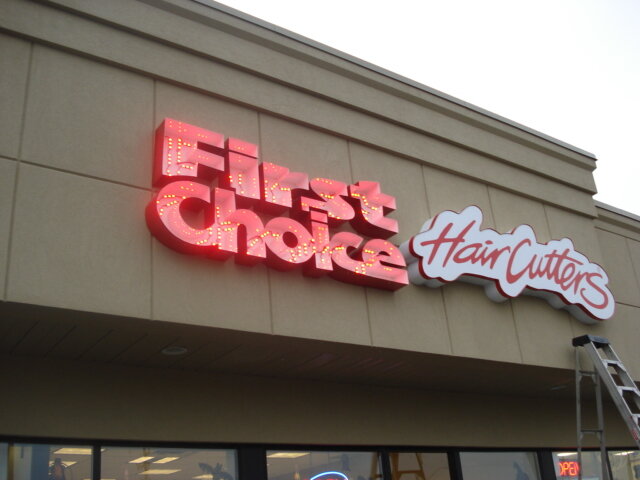 Illuminate your sign for Night time visibility
Don't let the effectiveness of your sign stop when the sun sets - illuminate it. A lighted sign will draw customers to your business day or night. You can choose from a wide range of illuminated options including:
If your brand has a retro vibe, then you may want to get a neon sign or a more cost-effective LED sign that is designed to look like neon.
Businesses that especially benefit from illuminated signage include
Bars

Restaurants

Comedy clubs

Convenience stores

Gas stations

Retail outlets
Vehicle signs
Get your message out and about with vehicle graphics
Don't forget your business vehicle! Take your message on the go with vehicle graphics. AGC signs can wrap it up beautifully in a vinyl sign that will advertise your business everywhere you go.
Vehicle graphics work especially well for companies who do deliveries or service homes. The following businesses benefit from vehicle signage:
Plumbing

Electrical

Handyman

Moving companies

Construction services
Interior Signs
Compliment your exterior signs with interior signs
Although exterior signs are important for first impressions, you should also consider complementary interior signs as well.
From small office signs to larger murals and prints, your interior signs will add colour and life to your business and ensure that your customers know exactly who you are and what you sell.
Complement your exterior signage and continue your brand building with cohesive interior signage. Get the complete package with AGC Signs.
Like what you see? Contact us now
Services We Offer
Professional Design
We offer professional design advice
You may not be a graphic designer, but we are! AGC Signs provides you with professional design advice and helps you create a custom sign that specifies who you are and what you are about.
Our knowledgeable staff will also walk you through certain things you may need to consider, such as: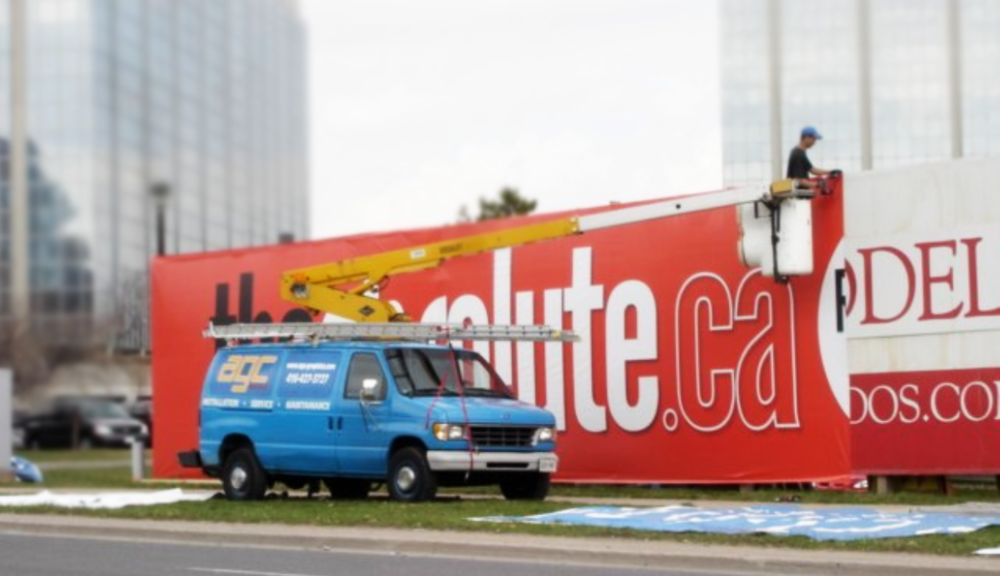 AGC Signs is a full-service exterior sign company
Manufacturing
At AGC Signs, we don't sub-contract out our work - we also manufacture your signage. As a full-service sign company, you can be confident that we will be with you through every step of the process.
We strive to exceed industry standards by giving you superior signage solutions. Both our highly trained staff and top-of-the-line equipment will ensure that your signage is of the highest quality.
Installations
Our highly trained and experienced staff can install your sign for you with the right equipment for the job. You can rest assured that your signage will be properly and safely installed.
watch how AGc will install your sign
Service & Maintenance
AGC Signs will even service your signage to make sure that it keeps looking its best and will last a long time.
If your particular signage requires regular maintenance, we can work with you to work out an affordable service plan that meets your needs and budget.
AGC: Your Premier Exterior Sign Company Pickering
AGC Signs is your premier exterior sign company serving Pickering and the surrounding region for more than 10 years.
We have the experience and the expertise to provide you with the superior signage solutions you want and deserve. Contact us today for a free quote.
"I worked with AGC Graphics on a signage project and was really happy with how it turned out. Rhonda took the time to explain to me how everything works and we went back and forth a few times looking at proofs. She was super helpful and I'm really happy with the quality of work I received. Would definitely recommend!"
* This article was originally published here
If you have banner and signage needs in Denver, check out https://bannersignprinting.com!
If you need banner printing services in Queens, New York, you can't go wrong with One Source Media!
One Source Media
3100 47th Ave, Queens, NY 11101
(347) 353-5150